"It's just paint." Yep, if you're a client of mine, you've heard me say that before. Well I just saw a project by Nicole Cohen of the Sketch42 Blog that drives this phrase home. I've got to share it with you.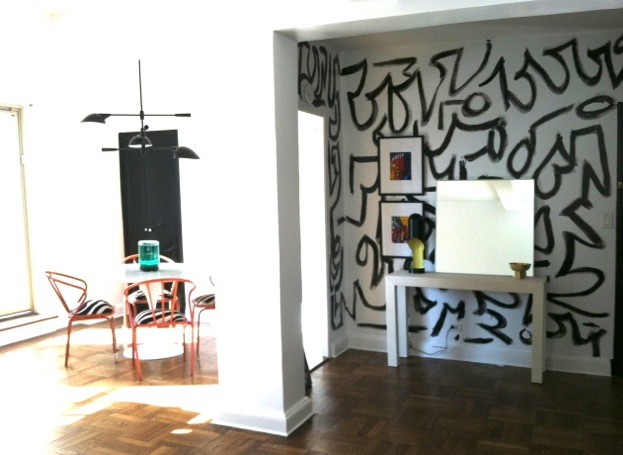 She painted those Keith Haring-esque walls herself.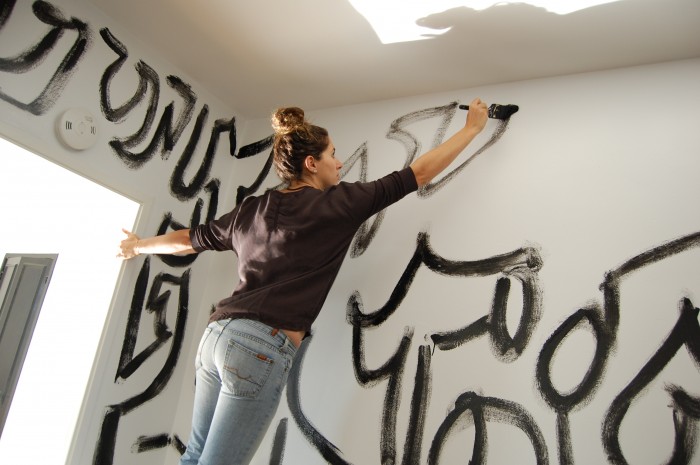 In her blog about the project, she mentions her back up plan was to paint the walls black if the design went awry. She created this space for a bachelor client and all I can say is WOW! I love the West Elm chandelier she placed over the classic tulip table. I absolutely can't wait to see the rest of the living room when she finishes that.
In the words of Goose "Gutsiest move I ever saw." After all… it's just paint.
If you feel like getting creative but need the nudge or the advice on pulling it all together, drop us a line or give a call; we'd love to work with you.